Tools
Service and support
Talk To Our Experts
IL450 Series
The IL450 Series is a technologically advanced billboard luminaire with a broad range of lumen packages providing high performance illumination for a consistent daytime appearance across mid to large size billboards and signs. The weatherproof IP68 rated fixture is constructed from high grade raw materials and is ideal for extreme outdoor weather conditions.
Its patented thermal technology enables low LED junction temperatures (Tj) to ensure long LED life with extended lumen maintenance and virtually zero fixture maintenance. The IL450 is available with wireless smart control technology and comes with an industry leading 10-year limited warranty.
Technologically advanced LED billboard / signage luminaire
Available in 100 ~ 220 Watt configurations with various optics
Ultra-bright industry leading high efficacy up to 140 lm / W
IP68 rated tri-proof (dust, vapor & water-proof) luminaire
L70 ≥ 150,000 hours with an exceptional 10-year limited warranty
Designed and engineered in the USA
Applications
Outdoor Billboards
Murals & Signage
Painted Billboards
Highway Signage
Outdoor Application Lighting
Automotive Center
Light Emitting Designs IL450 LED industrial lights were installed in a chain of automotive repair centers and car wash facilities in California, USA. The projects required IP68 (air, vapor and dust proof) rating because of the exposure to high pressure water jets.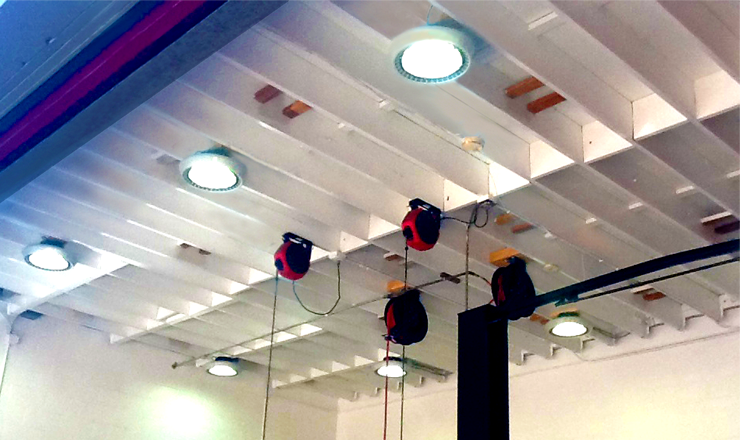 Automotive Center
Car Dealership
Machining Shop
North Coast Church
California Truck Stops
Shell Gas Stations
Vernon Downs Casino Parking Structure